A budget-friendly SOLO trip for three days :Gokarna,The Best Alternate to famous Goa:800 RS per Day.
A budget-friendly SOLO trip for three days: Gokarna, The Best Alternate to famous Goa:800 RS per Day.
7 minutes read.
WANT to get escape from the chaos of the cities and hungry for a little break from and want to experience what you really deserve in the budget (approx rs 3000), then you must look for the Gokarna a seashore small town in Karnataka known for it's simply graceful and nourished by mother nature and even some people call them best alternative to the crowded beaches of famous GOA to stay with me.
A budget-friendly SOLO trip for three days: Gokarna, The Best Alternate to famous Goa:800 RS per Day.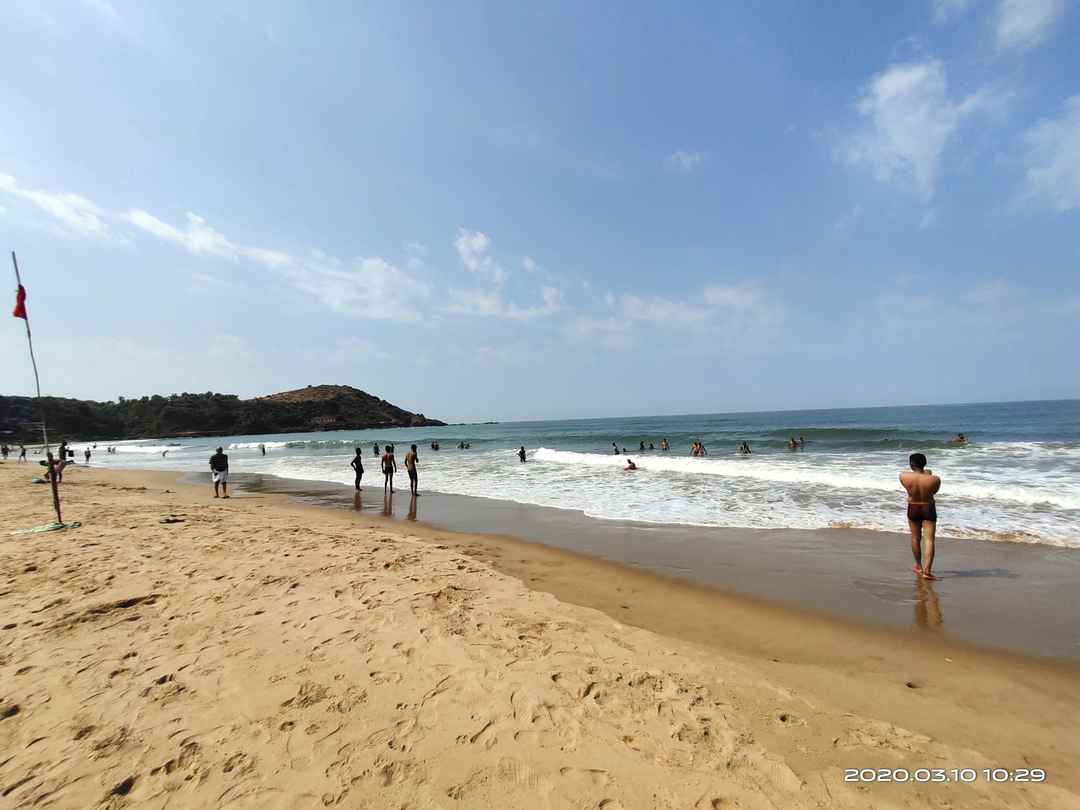 I did have a continued holiday at weekend and I am looking to do something different from usual so I do research on google to best and budget trips near me. after hours of scrolling I do get A perfect destination GOKARNA. I called my friends to join me, fortunately, or unfortunately, they didn't agree. after that being said that solo traveling teaches us a lot then I said to my gut feeling "LET'S DO IT".and I didn't make proper plans and just went out to the Bagalkot bus stand. and I didn't even know what bus I do take, through my whole trip I just followed the instructions given by local people and while traveling to conductors of the bus.
I am not recommending you to do as I did, it is safe to get A PLAN before, but I preferred to not plan! and it paid off me.
A budget-friendly SOLO trip for three days :Gokarna,The Best Alternate to famous Goa:800 RS per Day.
I took the bus at 5:30 pm from Bagalkot to Gokarna via Hubli via Ankola. it took me about 6 hours and I did reach somewhere on the NH road at midnight at 2:00 am. and I came to know that the Gokarna bus stop was 10 km from there. I get a little fear at that moment, and anyhow controlled myself then asked for the auto to take me to the bus stop and he said that he will take around RS 400 for that, then I decided to do HITCHHIKING.(heard it a lot in videos). and then, fortunately, I got a drop from two gentlemen from Sirsi to go there, and by then I for hours I did talk to them and we are now good friends and they even offered me to stay with them in room and tomorrow whole day and I did roam around the city in their car.that is the benefit of solo traveling I can say.
so let's get started with my journey of three days with absolutely no PLANNING.
A budget-friendly SOLO trip for three days: Gokarna, The Best Alternate to famous Goa:800 RS per Day.
THE FIRST DAY I do soon completed my morning rituals and had a breakfast of idli-sambar and jumped out to explore the city first I did go to the famous MAHABALESHWAR TEMPLE.
-AND after that jumped into the beach to enjoy the waves till 2:00 AM. then I said bye to those two gentlemen and thanked them for the favor. next, I had to arrange for my two days of stay and food and I just roamed around the city and asked for rent and I did soon got a small tent just in front of the main beach for 800 for two nights after bargaining from RS 1200. so my advice is to bargain for everything. I must have to do because of my tight budget and I did anyhow managed to do so throughout the trip. and had my lunch of full meal at RS 90.and the reason why I did took tent even though it was costing me bunk bed at RS 700 is that I want to experience the nature to the fullest and that is the reason why I am over there.so if I will recommend you as well...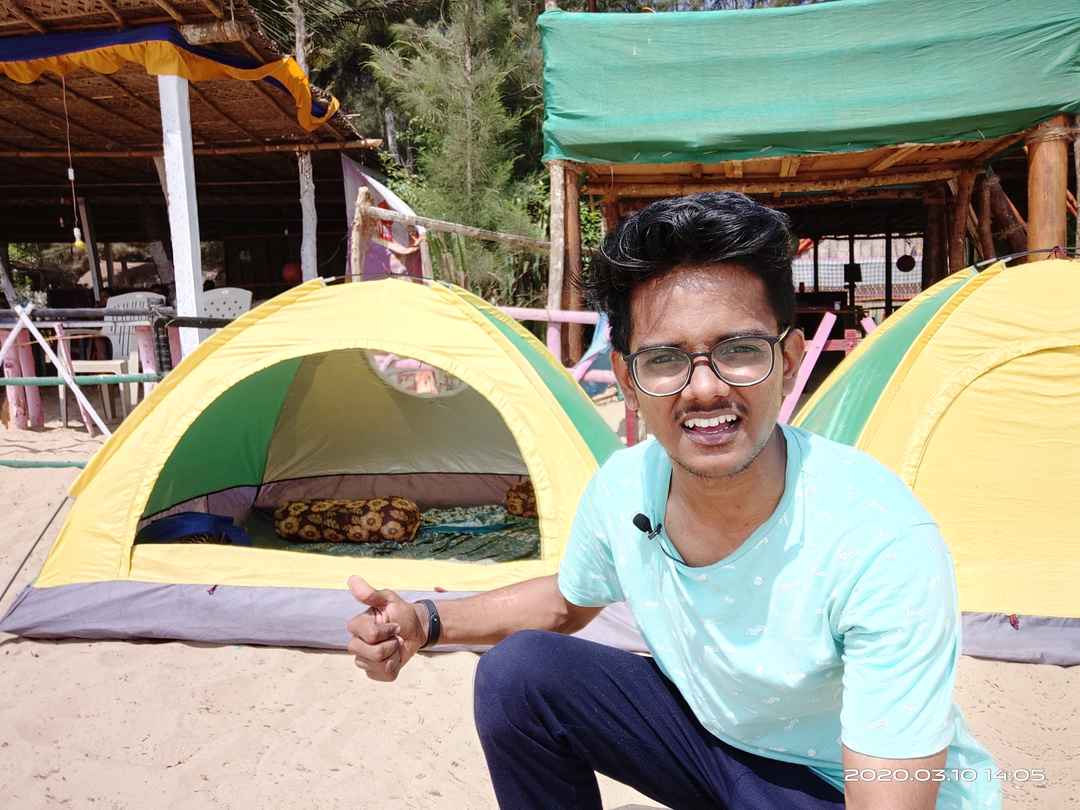 AFTER that time was about 4:30 PM and I did just sit in front of the beach listening to the sounds of waves sitting above the cottage having coffee mug in hand, getting quite and thinking how small we are in front of nature melting out my ego like cheese on hot a grill.i do get very inspired by them that I came to know the meaning of some experience can't be explained through words.watching nature through its own eyes.
AFTER that I did had arranged my dinner somewhere in the city streets and if you are a pure vegetarian you don't have any trouble managing
food at affordable prices
. that is what for my first day.
A budget-friendly SOLO trip for three days: Gokarna, The Best Alternate to famous Goa:800 RS per Day.
BY today I did make a TODO list, today I did plan to GO for TREKKING, so usually, the trek is from the main beach to paradise beach and it did come to know that it is of 4 KM, from the main beach. so I prepared my bag and it is usually good to have someone with you and I tried to get so, but again fortunately or unfortunately I didn't get anyone so I went out alone and had to say it worth the take on.
I met many people over there and especially a gentleman called steve from the USA and we had talked and shared both our thoughts throughout the trek and that was something a different experience I can say.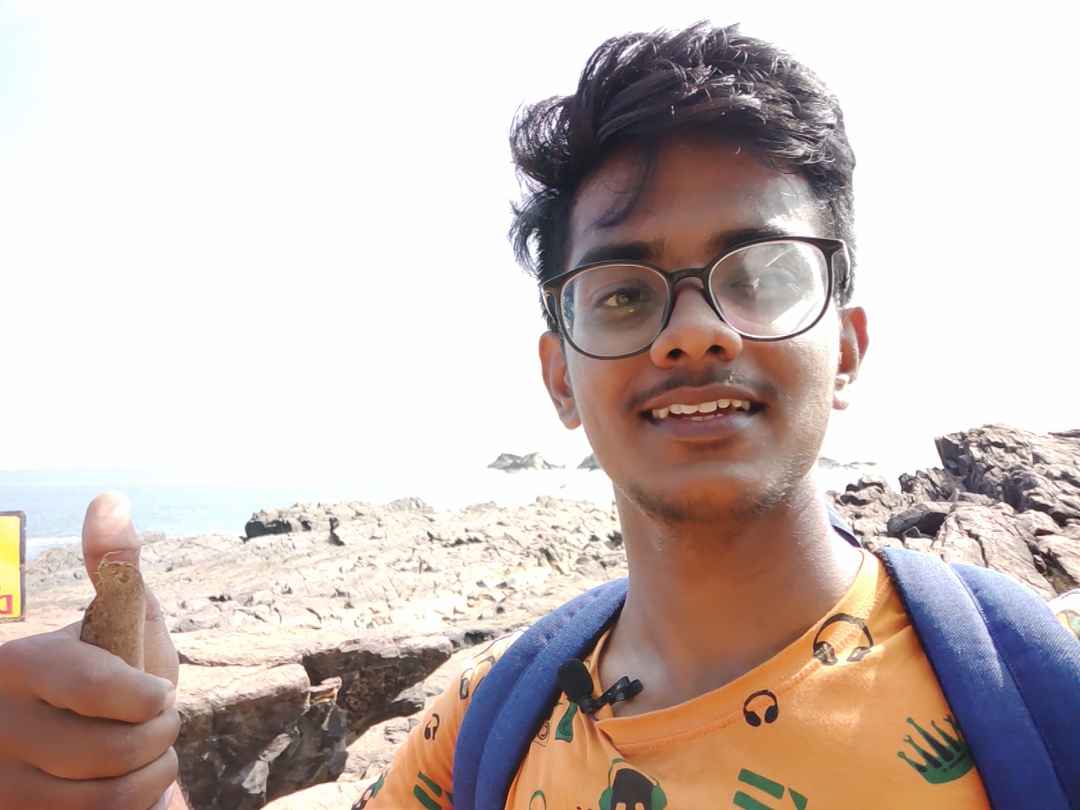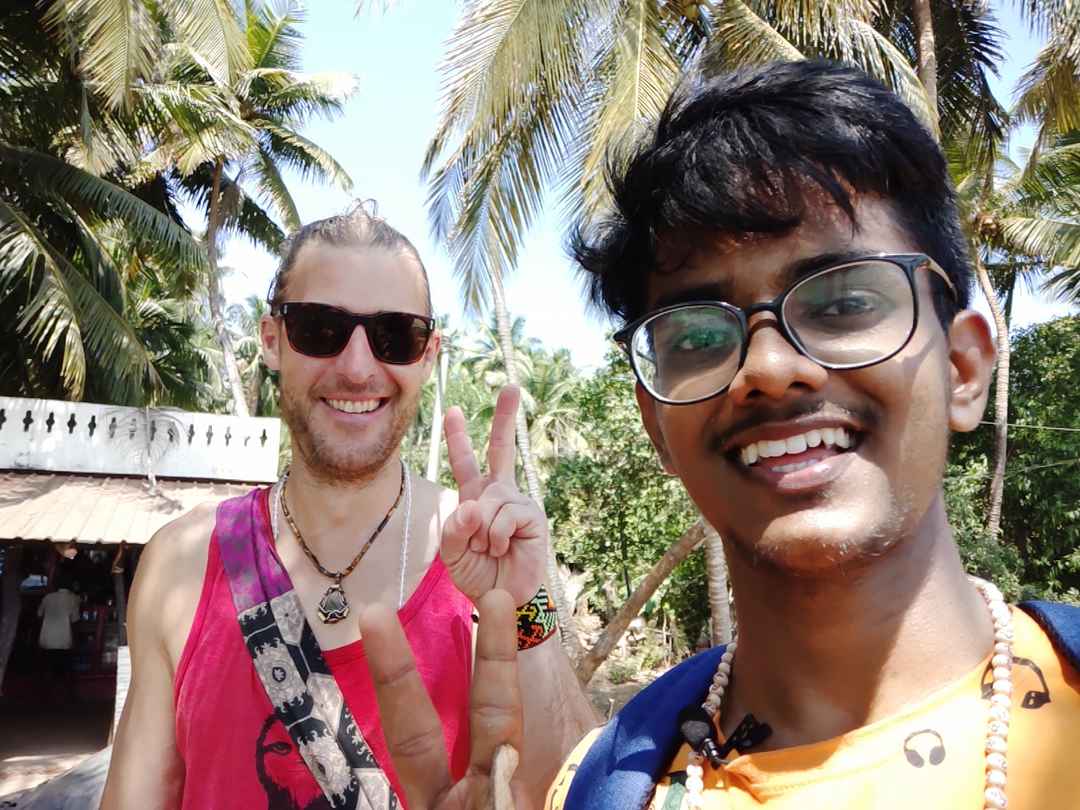 -THE trek starts with the
main beach> Kudle beach>om beach>half moon beach>paradise beach
it is a chain of beaches mainly. I went at 8:00 AM in the morning and reached at 11:30 AM in the mid, and things to take during the trek are, a water bottle(because you didn't have a source to refill during trekking), trek shoes if you have, have a moderate breakfast (i had a pulav rice of RS 30), and some money.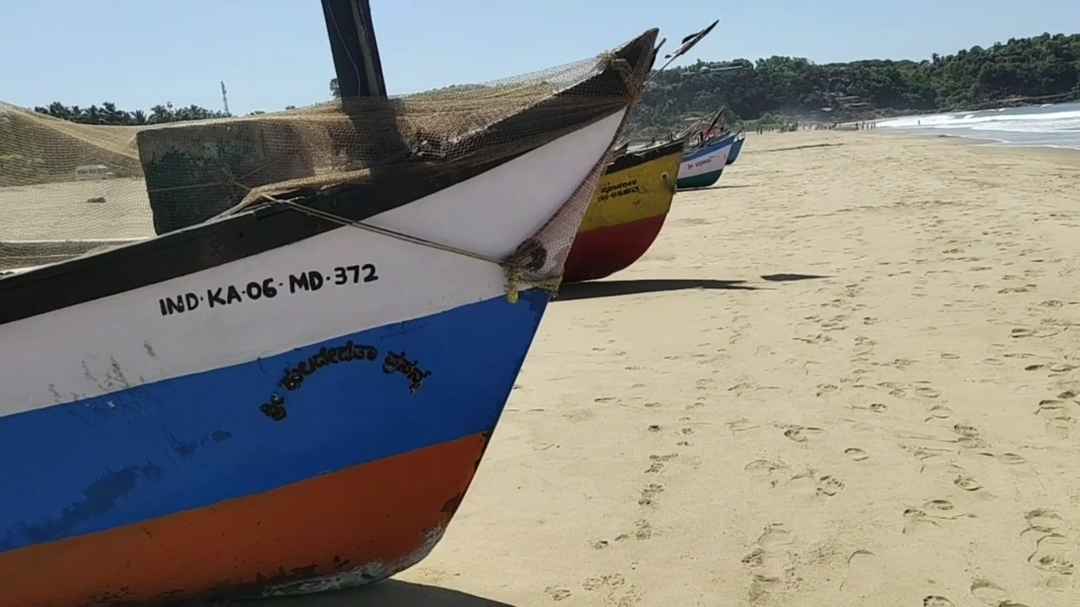 IT was a good experience that I would suggest try this. again ask locals for navigation they better show you the root and talking about the people of Gokarna they are very humble they will be like a gift for the solo travelers like us.
I do buy the om chain and a bracelet for RS 100. to have some memory as you can see in the picture in om beach.and after that I came to know that just after the paradise beach there is the bus stop to go back to the main beach.and as soon as I reached there I did make late and the bus passed, so I again ask for the drop from there and came to my tent.after having to exhaust the trek I had my lunch and slept for a while. as I woke up the time is 4:00 PM and I did join the people playing volleyball.
And then I went for a walk from my tent to some distance where I find people playing guitar, some are just laying on the sand, some are doing paragliding, some are meditating and so and so, in the evening it is such a happening place as I have seen.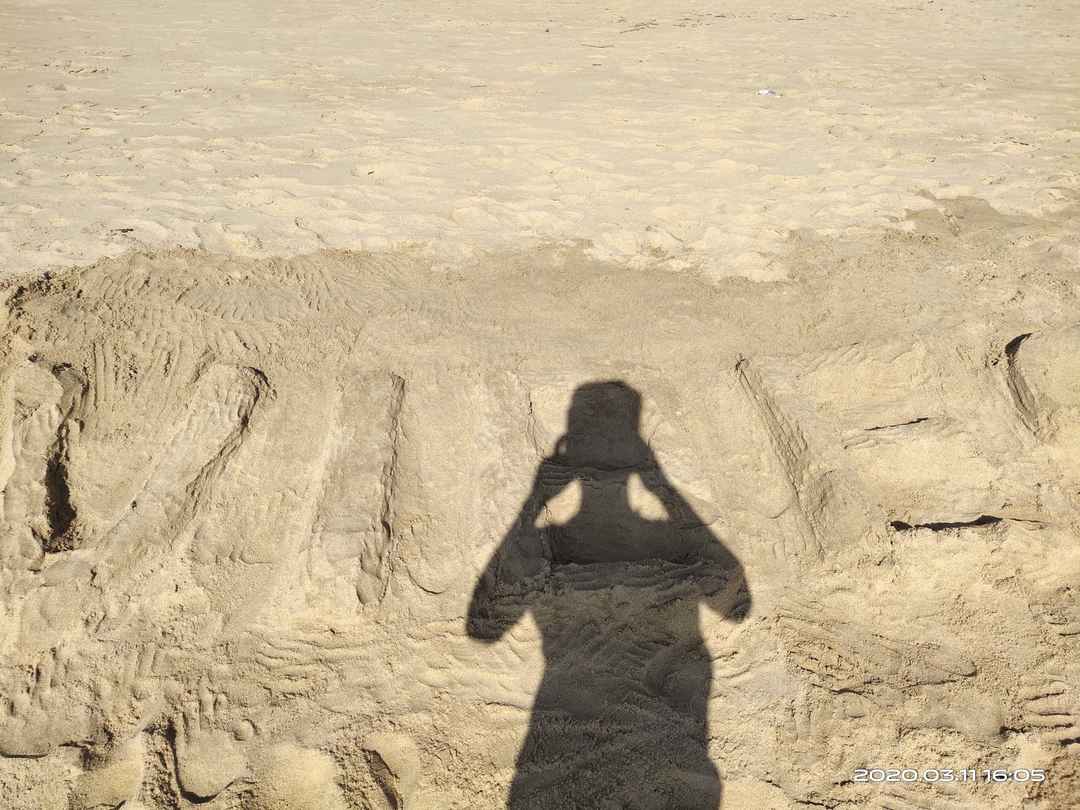 -ANOTHER great experience you can have is to just plug in your earphones, tune your favorite songs and enjoy the walk.that is what I suppose to do campfire in the night with some local people, but one cafe owner said that it is not permitted there, then I skipped the idea. the reason for that, it is an area with many trees and plants and to avoid any harm to them. so anyhow completed my second day.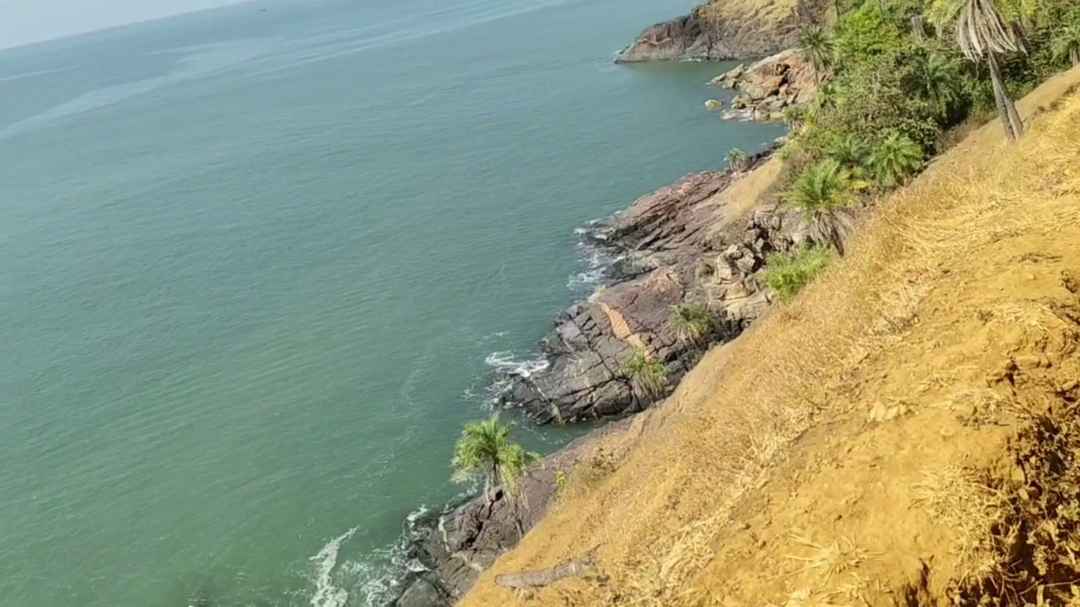 -another thing to say that I found a very interesting person, he is from Portugal, had he's tent just after I named chegarlo and he has many things to share, like for a brief, he is of 28 age and went for world tour since 7 years!, he was a solo traveler like me, and traveling just by his savings, a totally humble guy probably the happiest person I have ever seen in my life, just doing what he wants and when I asked him the reason for traveling like this and he added to that like he loved to meet different people and to experience the different culture.
Then I asked how India feels you? and he said, "India is an amazing country very humble people and it is safe and cheap to visit and travel here". I did make an INTERVIEW with him. and once he knows that I am leaving by tomorrow at that time he just came running to me and said goodbye and now what you say about this kind of treat, just imagine.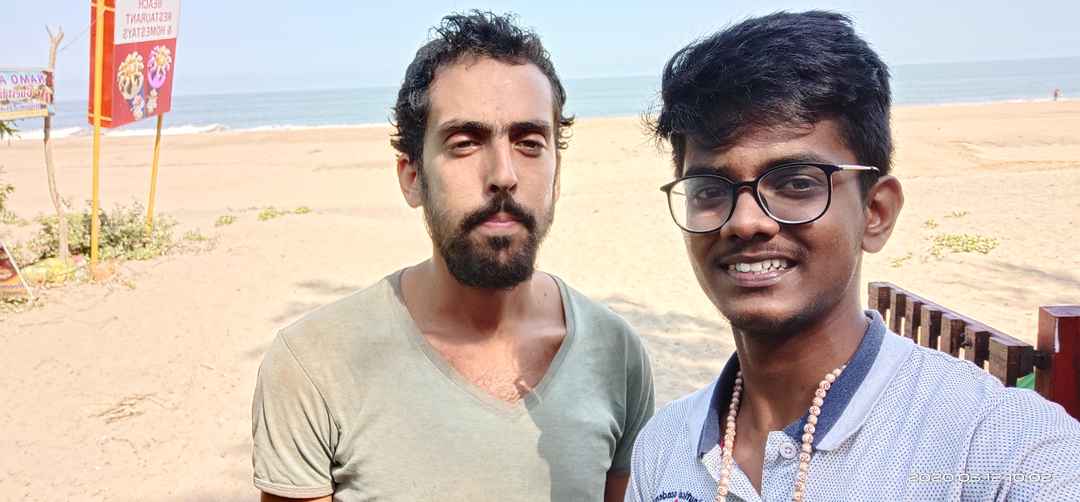 A budget-friendly SOLO trip for three days: Gokarna, The Best Alternate to famous Goa:800 RS per Day.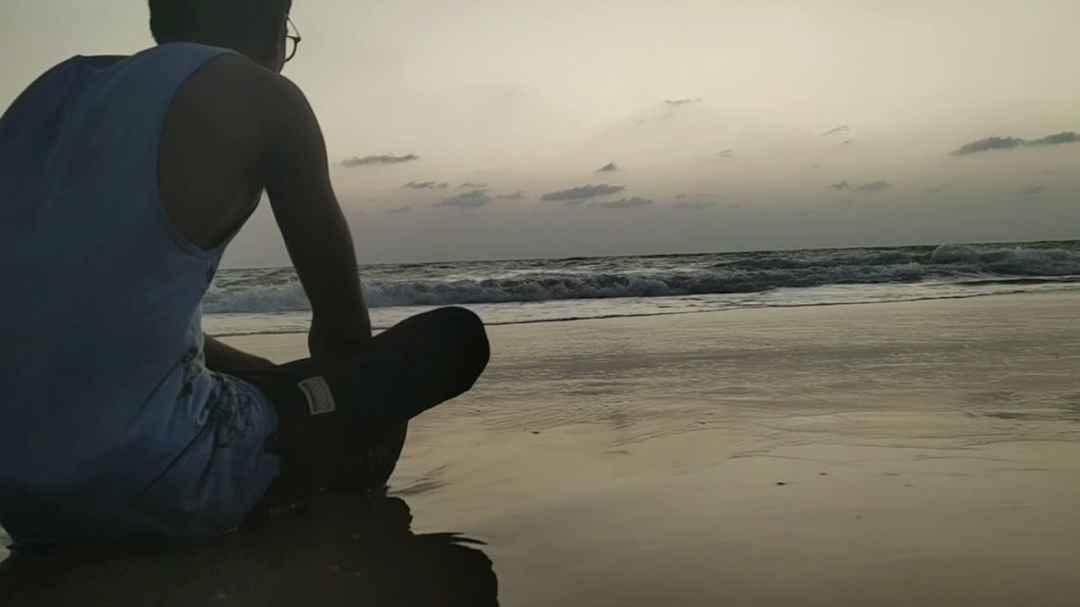 -as I woke up in the morning I went for meditation probably the best spot and time to do so. being attached to nature through the waves and a little praise of sun.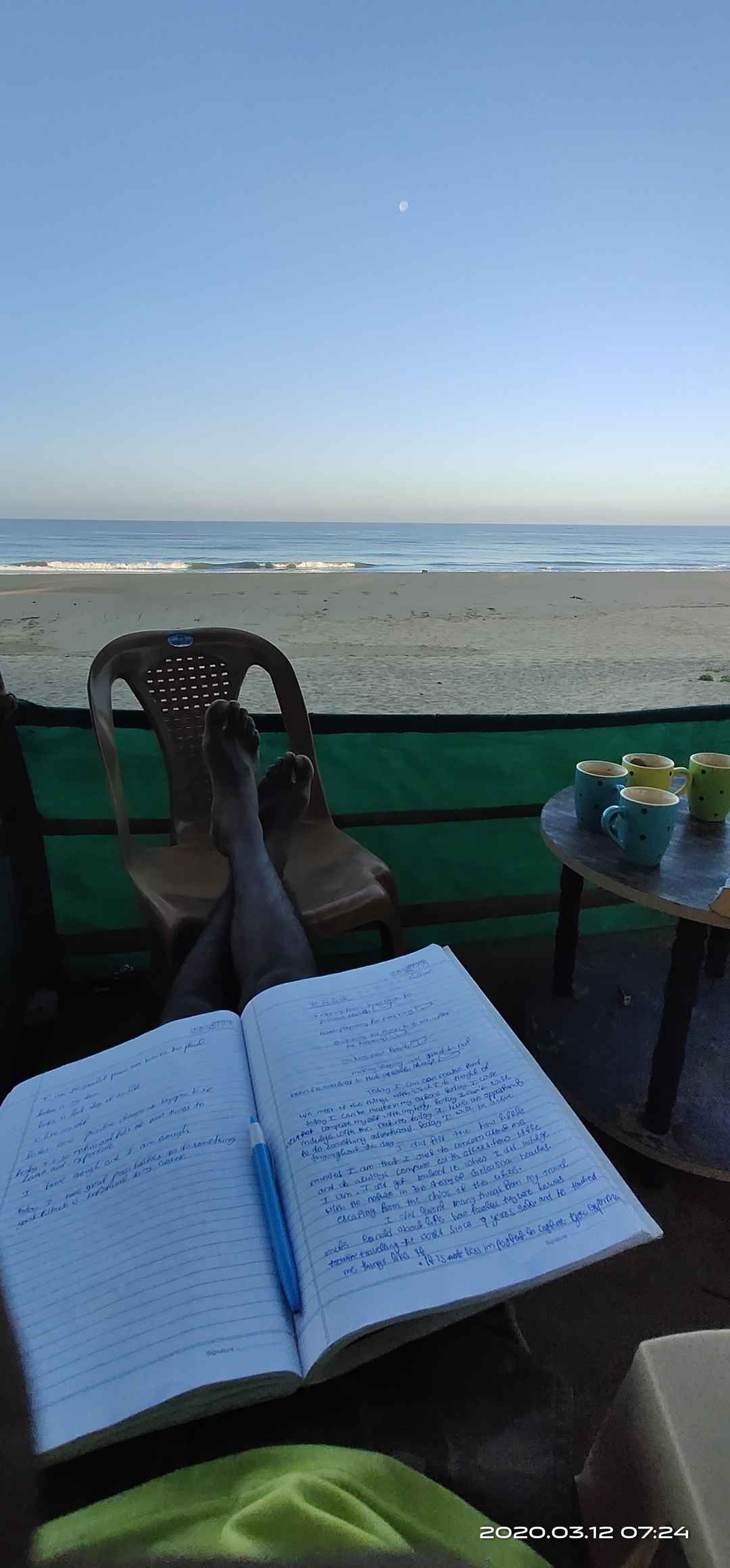 then I did pack my back and had to check out from the tent said goodbye to the chegarlo, so my today's plan is to visit some other temples of the city and do some street shopping and had planned to just roam around the city and explore something, so if you want to know the culture of the city the best thing you can do is to walk around the city and get that vibe. then I did it.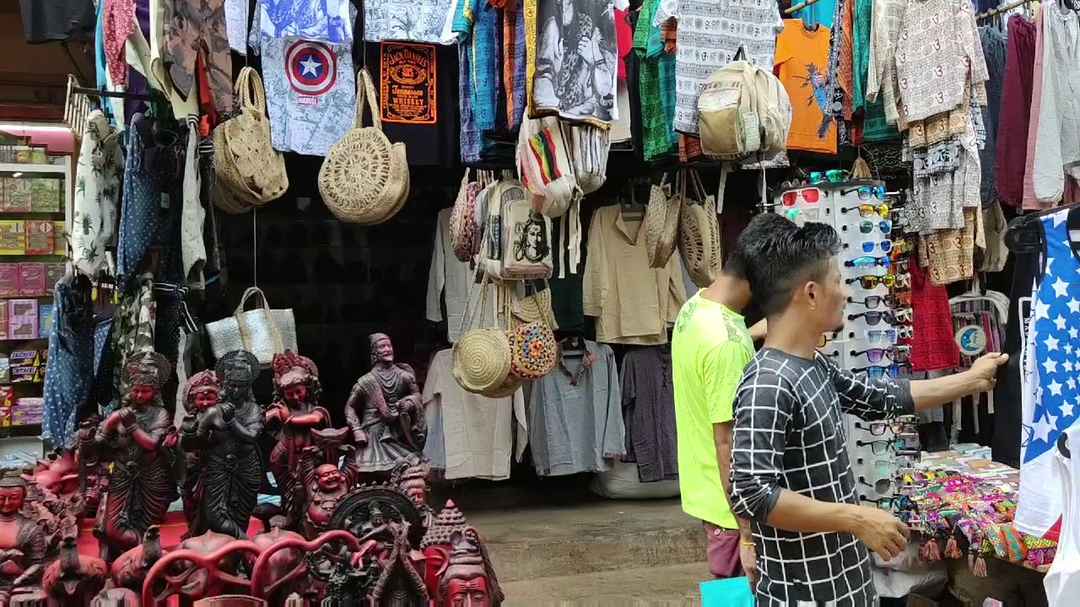 -after exploring the city for more than four hours, well if your budget fits you can even afford to get a rental bike, which is best to explore, it costs around Rs 500 per day and a license card of yours. so hurry I did all the things which a solo traveler can do in 3 three days and I had a bus back at 2:00 PM and I had a bus from Gokarna to Ankola and from that Hubli to Bagalkot.
and taking about my budget it cost me a total of RS 2600/- as a whole. so ya that's my story of the trip hope you did get some idea and overview of what to do, how to do, and what not to do.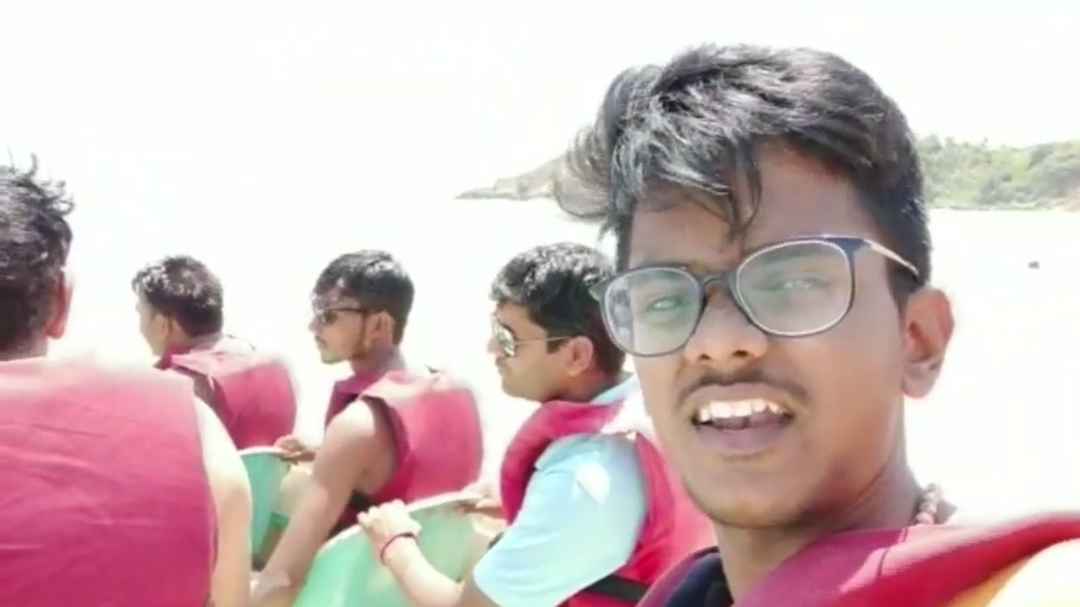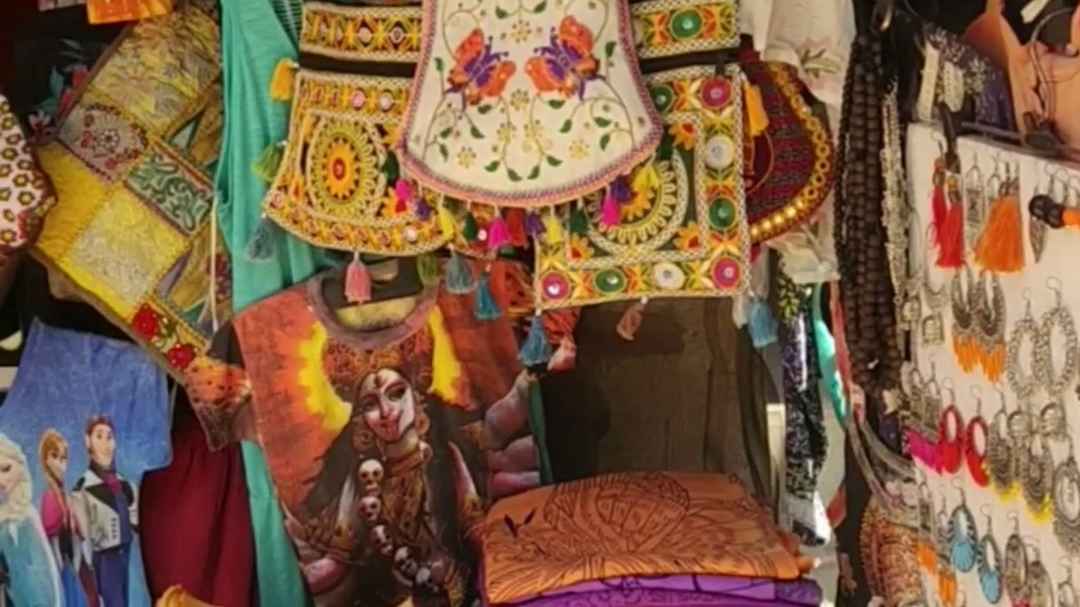 THINGS MUST DO:-
street shopping.
trekking from Kudle to paradise beach.
boat riding.
kayaking.
banana boat riding.
meditation in the morning or evening.
listening to music while walking through the beach.
of course swimming.
having food in Namaste cafe.
trying seafood if you usually do so.
visiting Mahabaleshwar temple
interacting with local people.
enjoy the sunset.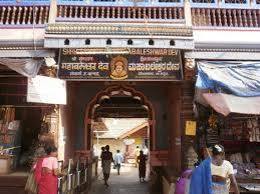 Add caption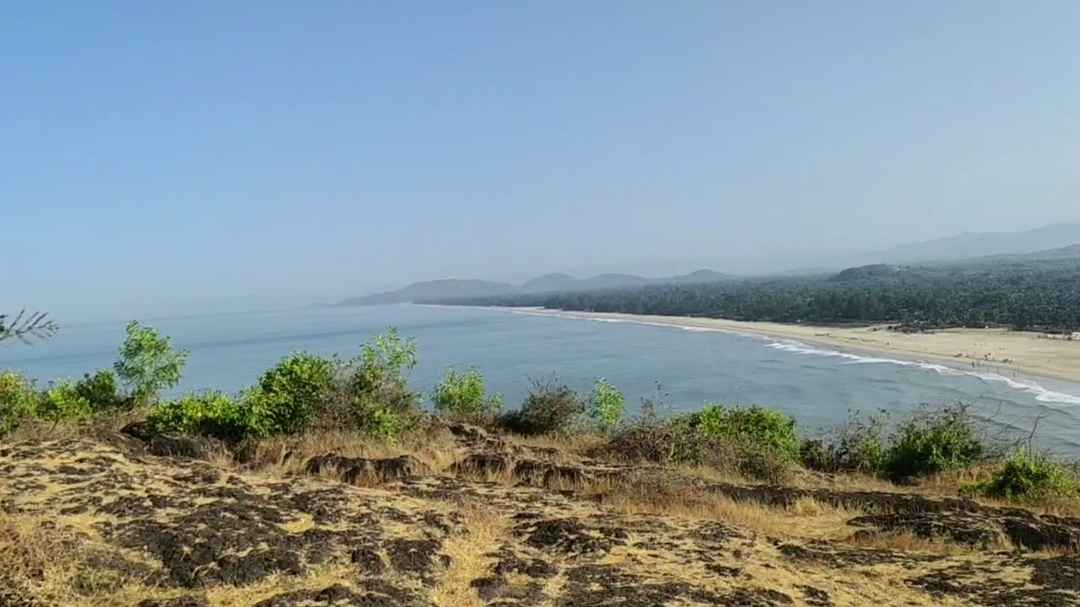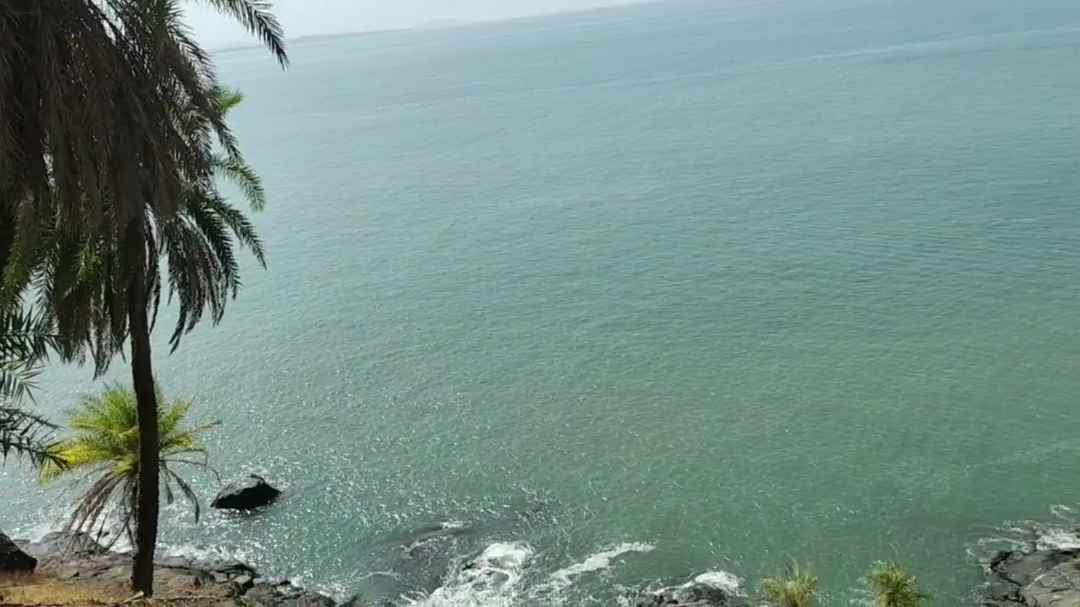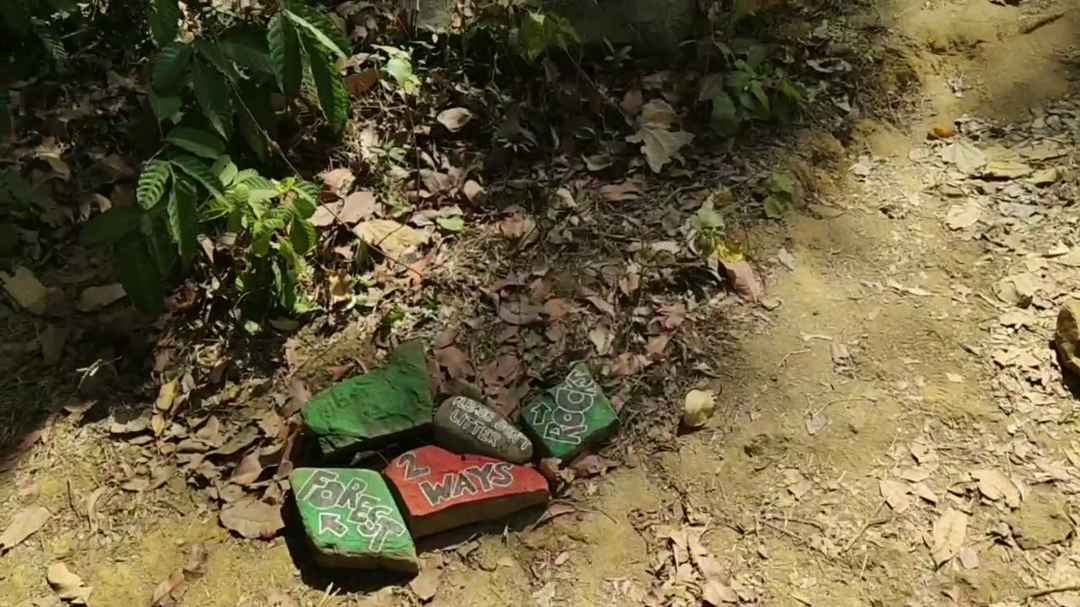 SOME QUERIES:-
*
what is the best time to visit Gokarna?
> October until March, when the weather is warm and pleasant with the temperature around 32 degrees.
*
how much time required to explore Gokarna?
> two days are minimum and three days max to explore.
*
is it safe for solo travelers? and what about women?
> as I said it is safe for both solo and women travelers as I experienced.
*
at what minimum budget we can have?
>it depends on how many persons are with for clarity I can have cost around Rs 2800 per person.
*
what if I want to buy rental bikes there?
> you must have a license and in advance, you have to give a deposit (around RS 5000) and rental per day will be around RS 200-350.
*is Gokarna a good alternative to Goa?
I hope all the questions are helpful to you and if you have more questions then comment me below.
thank you for your time and patience.
A budget-friendly SOLO trip for three days: Gokarna, The Best Alternate to famous Goa:800 RS per Day.